ZP's Cardiac Imaging Department combines a variety of dedicated specialists with cutting edge imaging systems and software. They offer noninvasive cardiac imaging services utilizing the latest CT, MRI, ultrasound and nuclear medicine technologies. Our diverse team of technologists, nurses, radiologists and cardiologists are experts at providing the most accurate diagnosis while minimizing imaging time, contrast doses, and radiation exposure.
Below are a few of the advanced imaging techniques that ZP has been leading the way in for decades. 
Cardiac MRI
Cardiac MRI offers a unique view into the overall health of your heart. It provides us with a non-invasive assessment of both the function and structure of the cardiovascular system. This test provides high resolution images of the beating heart, evaluates function, and can detect pathology within the myocardium.
A Cardiac MRI may be recommended for patients with:
Cardiovascular anatomical anomalies, such as congenital defects
Tumors
Coronary artery disease 
Cardiomyopathy 
Myocarditis, or covid-induced myocarditis 
A history of a heart attack 
Cardiac arrhythmia 
An enlarged heart, or thickening of the heart muscle 
Hemochromatosis 
Sarcoid
Echocardiogram with Myocardial Strain
Myocardial strain imaging is performed as part of your echocardiogram and is used to evaluate the function of the heart muscle while detecting any subtle changes. This noninvasive diagnostic test does not involve an injection or radiation exposure.
The myocardium is the muscular middle layer of the wall of the heart. Its main function is to facilitate the contraction and relaxation of the heart walls to receive and pump blood. Strain imaging is a method for measuring deformation of the myocardium, and can detect myocardial dysfunction at an earlier stage than ejection fraction.
Our goal is to detect and changes in the heart before symptoms appear so patient can receive treatment earlier and potentially avoid more serious complications.
Click here to read more about echocardiography with myocardial strain imaging.
Ask you doctor or cardiologist if you can benefit echocardiogram with myocardial strain. If you have any questions, call 631-444-5544 or contact us online.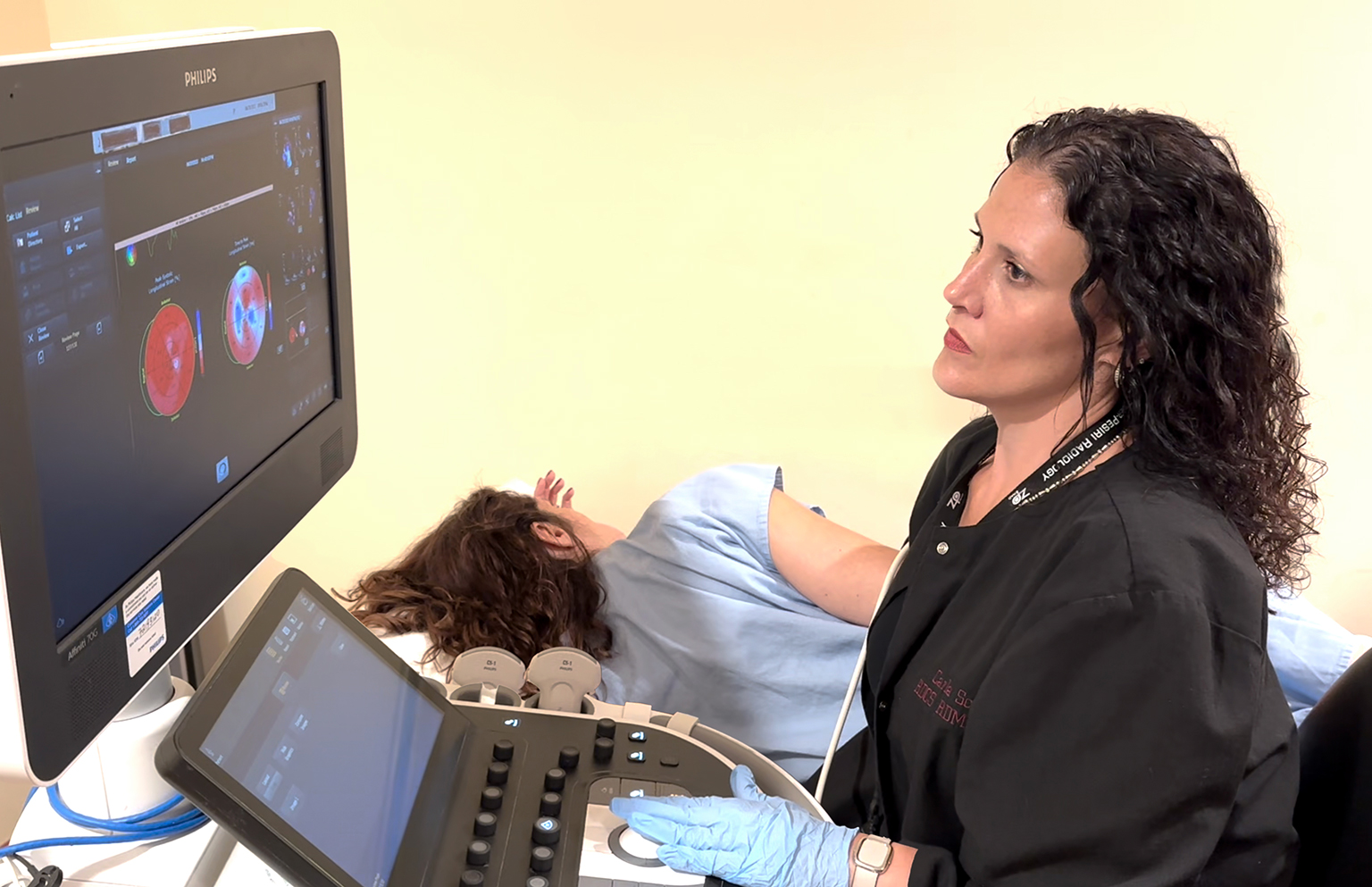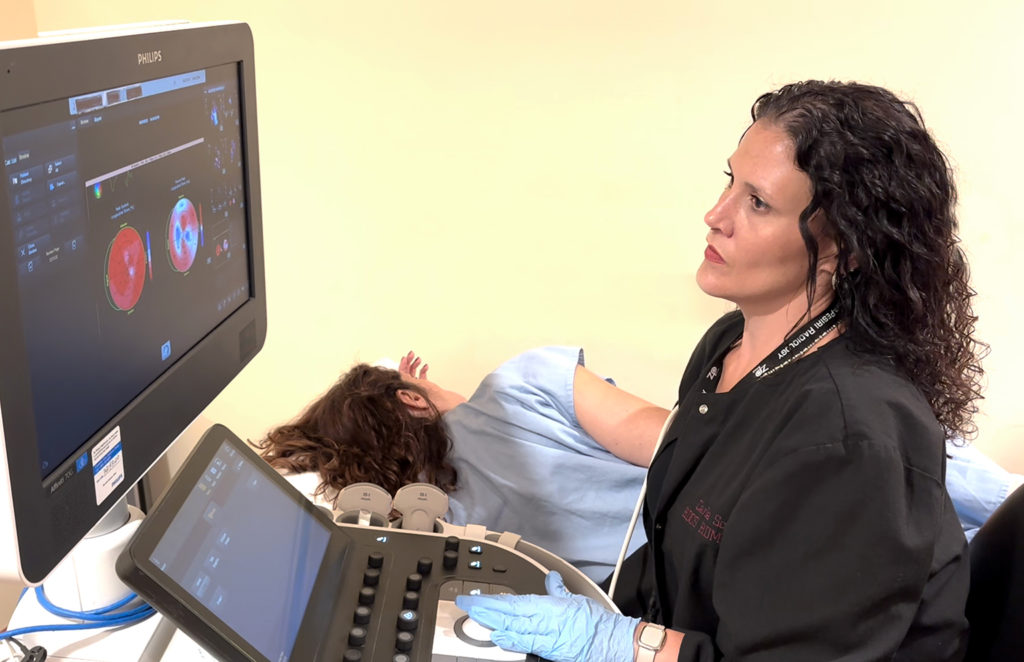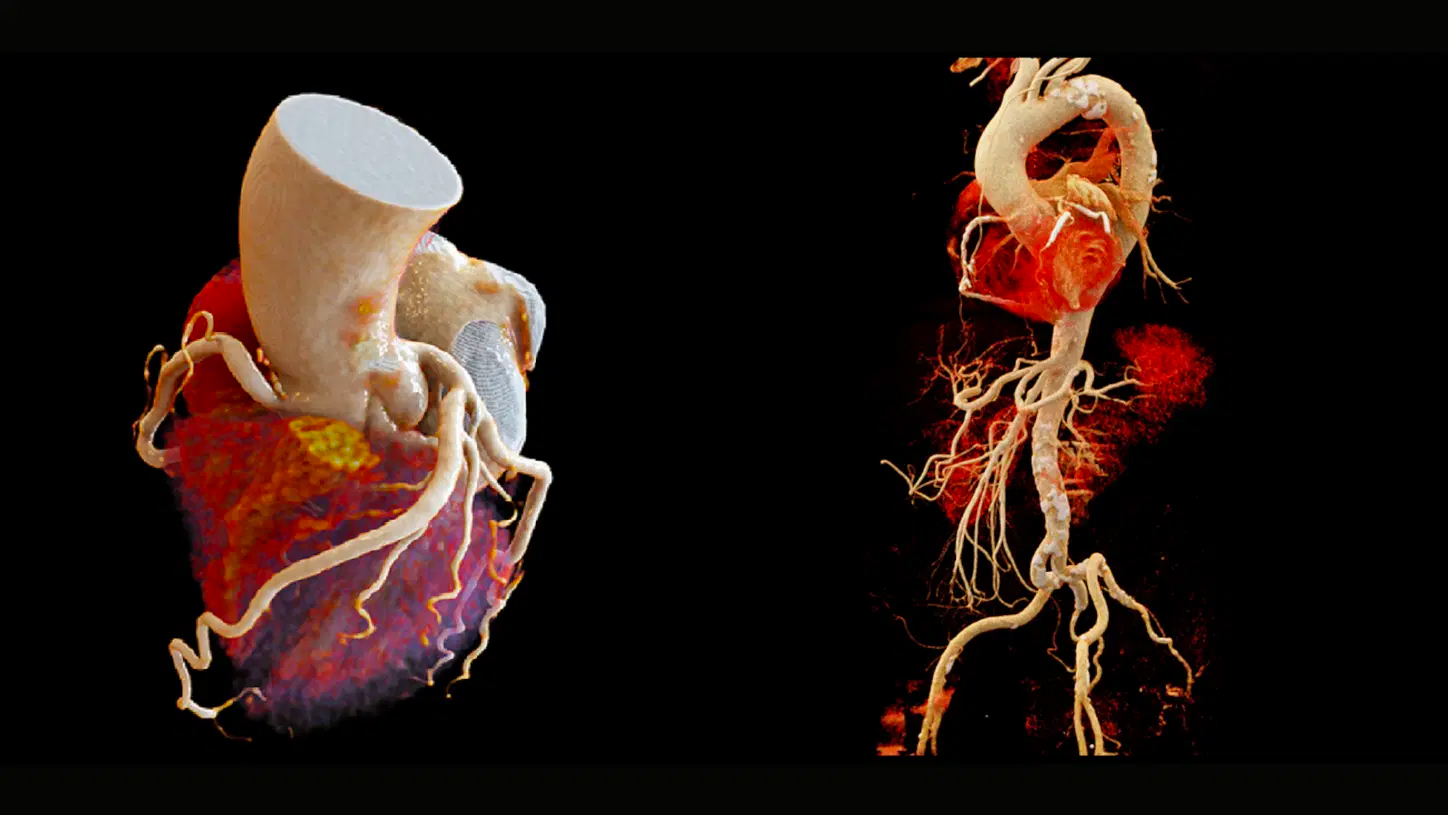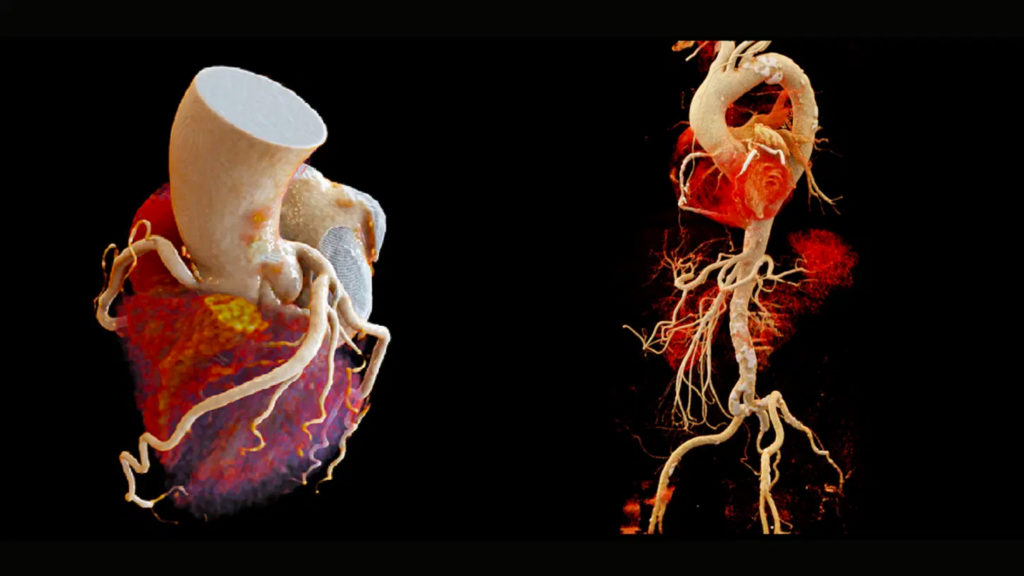 Coronary CT Angiography
According to the CDC, one person dies every 33 seconds in the United States from cardiovascular disease. Also, about 1 in 20 adults age 20 and older have coronary artery disease, a plaque buildup which narrows or blocks one or more of your coronary arteries.
ZP performs coronary computed tomography angiography (CCTA) exams to look at the arteries that supply blood to the heart and determine whether they have been narrowed. Our advanced cardiac imaging department uses the latest low-dose CT technology to ensure the highest quality images with the least amount of radiation.
Additional info from a calcium score
A CT calcium score is performed at the same time as your CCTA exam without the need for an additional appointment. This test measures the amount of calcified plaque in your coronary arteries to help calculate your risk of developing coronary artery disease. This can help you and your doctor to make an informed decision about any treatment options or lifestyle changes.
Read more about CCTA and CT calcium score.