Cycling improves mental well-being
Did you know that bicycle riding can help improve your mental well-being? Many studies demonstrate that people who practice a healthy lifestyle have a higher well-being score than someone who is inactive. Along with the physical activity, bicycle riding allows people to exercise outdoors which ultimately can boost ones mood by releasing endorphins. Overall bicycling can help uplift your mood and help you become more physically active at the same time.
Strengthen your immune system by cycling
Dr. David Nieman states, "People can knock down sick days by about 40 percent by exercising aerobically on most days of the week while at the same time receiving many other exercise-related health benefits." Especially during the times of Covid-19, it is more important than ever to try to stay healthy and having fun while doing it.
Cycling promotes weight loss
It is a simple fact that in order for someone to lose weight, one must burn more calories than they consume. On average, one can burn roughly 450-750 calories per hour of bicycle riding, depending on intensity and other factors. If someone enjoys the physical activity of riding a bicycle, it may not feel like a workout, so for many people, the act of getting outside and cycling is the best form of exercise and staying healthy and fit.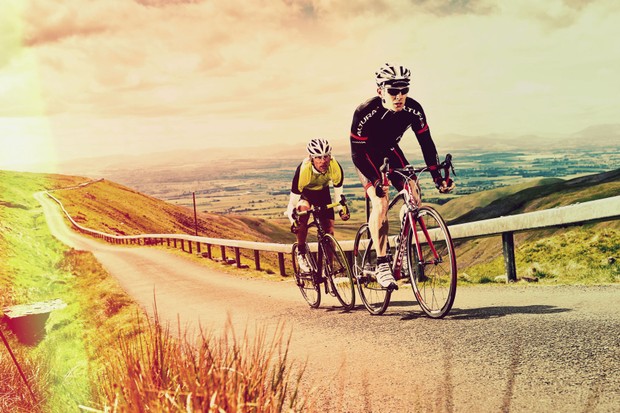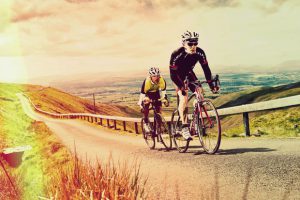 Cycling builds muscle
Cycling is a great form of exercise because not only does one burn calories and fat, but the resistance aspect of cycling builds muscle. Along with the obvious muscle groups like hamstrings, calves and quads, bicycling also activates your core muscles and derriere.
Cycling cuts heart disease and cancer risk
The overall act of exercising, whether it be cycling or any other form of exercise gets your heart rate up and helps burn calories. As a result this may lower or even cut your risk of developing illnesses such as heart disease and cancer.
Cycling is low impact
There are many benefits when speaking about cycling as a form of exercise, one very important one is the fact that cycling is non-weight bearing. For people with lower body injuries, or people trying to prevent lower body injuries, cycling is an excellent option to stay fit with a lower chance of injury. When studied, it showed that runners as opposed to cyclists experience more muscle damage due to being a weight being exercise.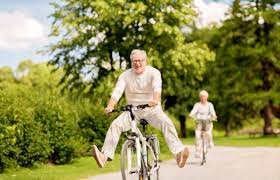 Some 
of

 our favorite bicycling paths/trails

-Bethpage State Park Bicycle Path

-Nassau-Suffolk Greenbelt Trail

-Hempstead Harbor Woods Mountain Bike Trail

-Edgewood Oak Bursh Pains Preserve

-Wantagh State Park Bike Path

-Cedar Creek Park

Click here to check out the Long Island Bicycle Club!