Benefits of Swimming
Works your whole body:
There are many health benefits of swimming, but one of the best benefits is that it is an entire body workout. During swimming, your heart rate increases, you tone muscle, build strength and you build endurance, all with non a non-weightbearing exercise. There are many different styles of swimming and each style works of different muscle groups, from head to toe.
Swimming is good for your heart and lungs.
Especially during the times of Covid, there is nothing more important that having a strong heart and lungs. Swimming is a great exercise that makes your heart and lungs work harder, getting stronger in the process. Many studies show inactive people are double at the risk of death while compared to swimmers. Swimming also is good for your cardiovascular system and helps lower your blood pressure and control your blood sugar.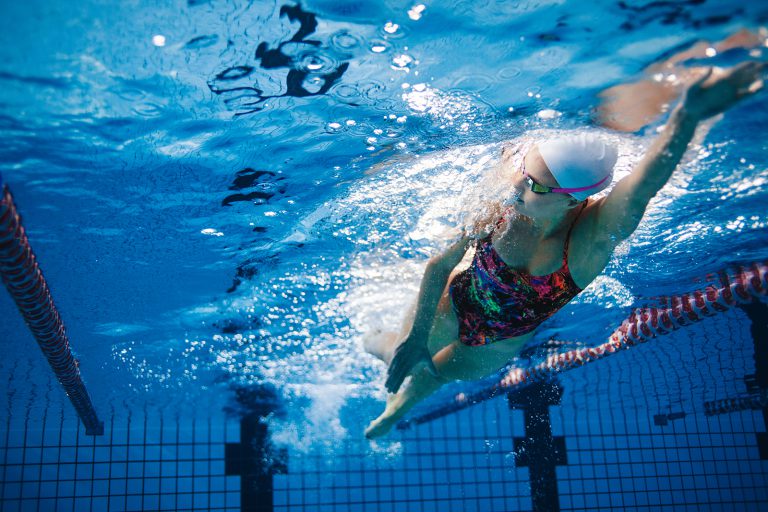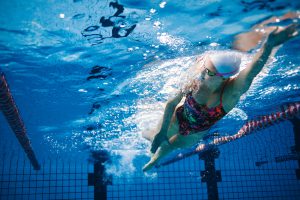 Good for people with injuries, arthritis, and other conditions.
Swimming is a full body, low impact, non-weight bearing exercise, meaning that compared to running, the damage to your joints is much less. Not only does swimming help prevent injury, but it also helps many people recover from injury and can help keep people in shape while recovering from injury. Some studies show that people with osteoarthritis have a reduction in joint pain and stiffness after performing activities such as swimming.  Swimming is not only a good exercise for your body, but also is a great way to help manage stress and boost your mood. Studies show that many people feel less stressed with their fast-paced lives after swimming. Exercise in general also releases endorphins which helps people feel happier and helps boot someone's mood!
Great for weight loss
Studies show that the average person will burn roughly over 400 calories with a slow swim, and almost 600 calories swimming fast. These numbers are generally higher than other low impact activities such as walking. Swimming gets your heart rate up, helping torch unwanted fat and burn calories.
Great for Kids too
Studies show that children need a minimum of 60 minutes a day of aerobic exercise. Now, during Covid time and children may not have access to a playground or park, swimming could be a great alternative whether it be in a pool or a beach. Swimming is also great for kids as it may not feel like a workout, more like a fun activity to get your kids moving!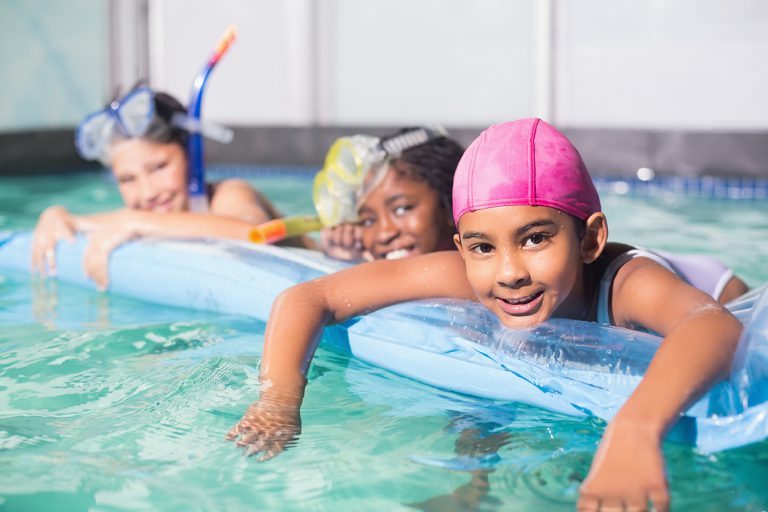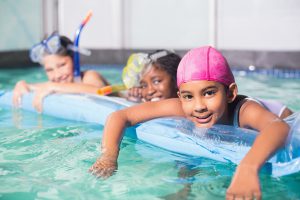 Read more about the healthy benefits of swimming. Click here.
Some of our favorite places to swim:
Jones Beach State Park
Sunken Meadow Beach State Park
Robert Moses State Park
Orient Beach State Park
Long Beach
Cantiague Park Pool
Christopher Morley Park
Jones Beach State Park Public Pool
Wantagh Park Pool
Montauk Downs State Park
Hidden Pong Park Pool
Centereach Pool