Starting in 2018, ZP teamed up with HeartFlow to offer a noninvasive personalized cardiac test to diagnose coronary artery disease (CAD). The combination of our advanced CT technology with the HeartFlow Analysis allows your doctor to easily detect blockages in your coronary arteries and lower your risk for heart attacks. This test is noninvasive and is performed at the same time as a coronary CT angiogram.
ZP is one of the first radiological practices in the area to offer the HeartFlow Analysis. Contact our Cardiovascular Imaging team if you have any questions about the procedure.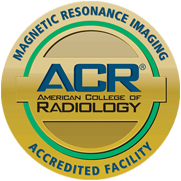 How Does HeartFlow Work?
Using results from your CT scan, HeartFlow creates a personalized, digital 3D model of your coronary arteries, and provides blood flow information. This information was previously only available through an invasive procedure. With trained specialists and powerful computer algorithms, the HeartFlow Analysis calculates how much coronary artery blockages limit your blood flow. Once the HeartFlow Analysis is complete, the results are sent to your physician.
Your doctor will order a Coronary CT scan to detect if blockages are present in the vessels supplying blood to your heart muscle. A Coronary CT scan creates detailed 3D images of the blood vessels in your heart. Patients who are at risk of having blockages in the arteries can benefit from a CT scan, such as those with a family history of heart disease. The Coronary CT scan is faster, less invasive and is a lower risk than an invasive catheterization.
Sometimes, the CT scan provides enough information to determine the next step in the patient's treatment plan. Other times more information is needed.
If more information is needed after reviewing your CT scan results, you may be a candidate for the HeartFlow Analysis. Without requiring any additional appointments, this advanced technology helps identify which blockages are limiting blood flow to your heart.
Why Choose Zwanger Pesiri?
Zwanger-Pesiri Radiology brings world-class expertise to the Long Island community. Our subspecialty-trained radiologists are Board Certified by the American Board of Radiology with fellowship training in a variety of specialties. They are highly-skilled, highly-knowledgeable, and make patient care a priority. To learn more, contact us today.