Nuclear Medicine at ZP
Our nuclear medicine department combines the latest advances in technology with highly trained nuclear medicine physicians, radiologists, cardiologists, nurses, and nuclear technologists. We have a long-standing reputation for excellence in diagnostic nuclear imaging on Long Island, and offer this test in both Nassau and Suffolk counties, as well as in Brooklyn.
At ZP, we offer Single Photon Emission Computed Tomography (SPECT) imaging, which uses specialized cameras to visualize the internal organs at work, as well as the body's anatomy through three-dimensional images.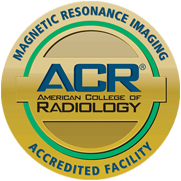 How it Works
During a nuclear medicine scan, a small amount of radioactive material or radiopharmaceutical is introduced into your body either intravenously or orally and gets absorbed by the cells. A specially developed camera records images and measures the accumulation of the radiopharmaceutical in the patient's body. Higher metabolic activity can correspond to areas of disease or "hot spots" in the study. For some studies, the activity of the radiopharmaceutical can indicate how well an organ is functioning.
Nuclear medicine can be used to detect and evaluate a number of disorders including tumors, irregular or inadequate blood flow, and inadequate functioning of organs like the thyroid, heart, lungs, gallbladder, liver, and kidneys.
Why Choose Zwanger Pesiri?
Zwanger-Pesiri Radiology brings world-class expertise to the Long Island community. Our subspecialty-trained radiologists are Board Certified by the American Board of Radiology with fellowship training in a variety of specialties. They are highly-skilled, highly-knowledgeable, and make patient care a priority. To learn more, contact us today.