Our team of subspecialty-trained radiologists is highly-trained in women's imaging services, like 3D mammography, breast ultrasound, breast MRI, breast biopsy, and the DEXA bone density test. We are committed to using the best technology to provide women with exceptional imaging services and unmatched patient care in areas surrounding New York. Our comprehensive and compassionate care focuses on the evaluation of breast concerns and well-being of every patient that walks into any one of our locations. We believe women should have access to the most advanced screening technology, with every image read by Board Certified and fellowship-trained radiologists. Our level of commitment is something you won't find at any other imaging center.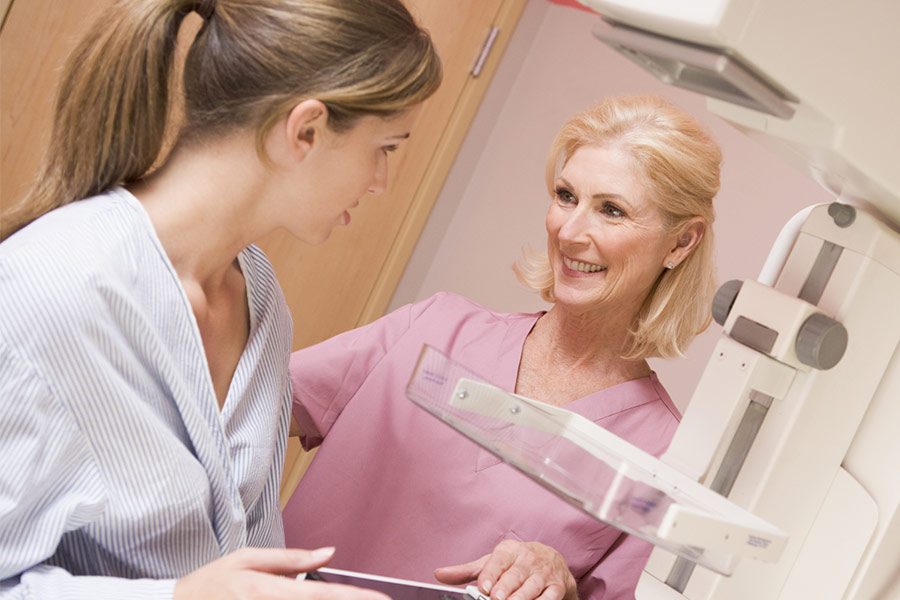 3D
Mammography
3D mammography, otherwise known as digital breast tomosynthesis, is an innovation in breast screening, producing images of breast tissue using X-rays. Mammography captures multiple images segments, or 'slices' of the breast at different angles before constructing them into three-dimensional images that are capable of showing more detail, and increases the ability to find smaller cancers that may be obscured by the "overlapping" of breast tissue on a traditional mammogram.
Breast
Ultrasound
A breast ultrasound uses sound waves to make a picture of the tissue inside of the breast. A breast ultrasound can show all areas of the breast, including the areas that are closets to the chest wall, which is hard to study with a mammogram. Breast ultrasounds do not use X-rays or any other types of radiation, and are effective in detecting whether a breast lump is filled with fluid or is a solid lump. It should be stated that a breast ultrasound does not replace the need for a mammogram, but it is often used to check abnormal results from a mammogram.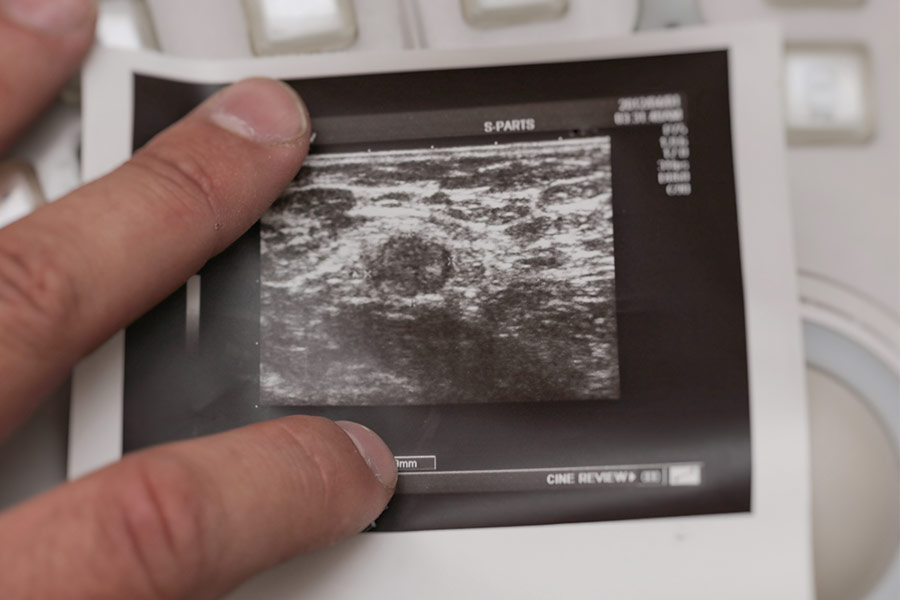 Breast
MRI
A breast MRI, or breast magnetic resonance imaging, uses magnetic fields to create an image of the breast. A breast MRI is used in breast cancer screening for women at higher than average risk. It is also sometimes used in breast cancer diagnosis and staging. A breast MRI varies from a mammography because a contrast agent is given before the procedure, which helps produce more clear and concise images. Because a breast MRI can sometimes give false positives it is never used on its own, rather, it is used as an additional tool that provides valuable diagnostic information which cannot be gathered using other imaging techniques.
Breast
Biopsy
A breast biopsy is a small piece of tissue that is removed and checked in a lab. This tissue will either be removed with a special biopsy needle or removed during surgery if the tissue is much larger. A breast biopsy is essential to check if cancer or other abnormal cells are present.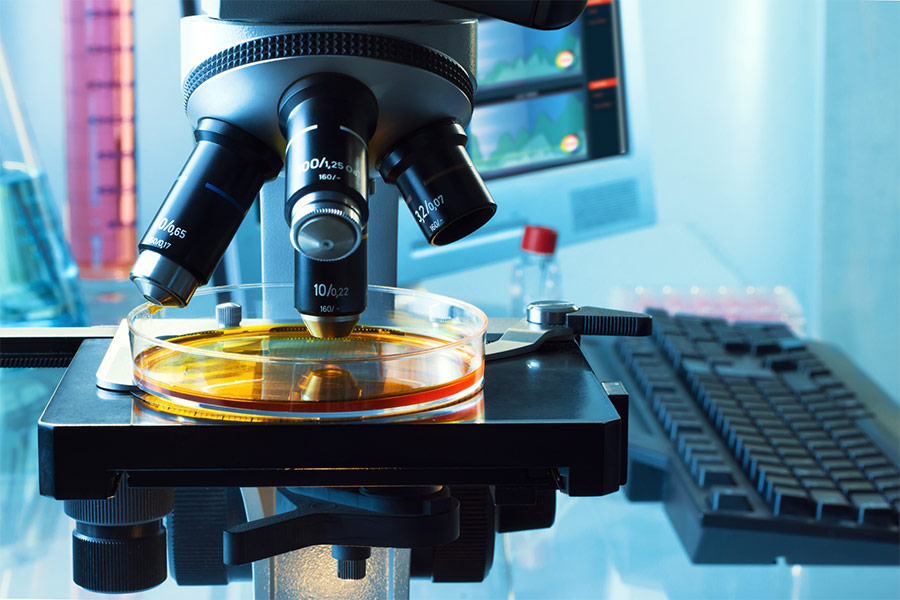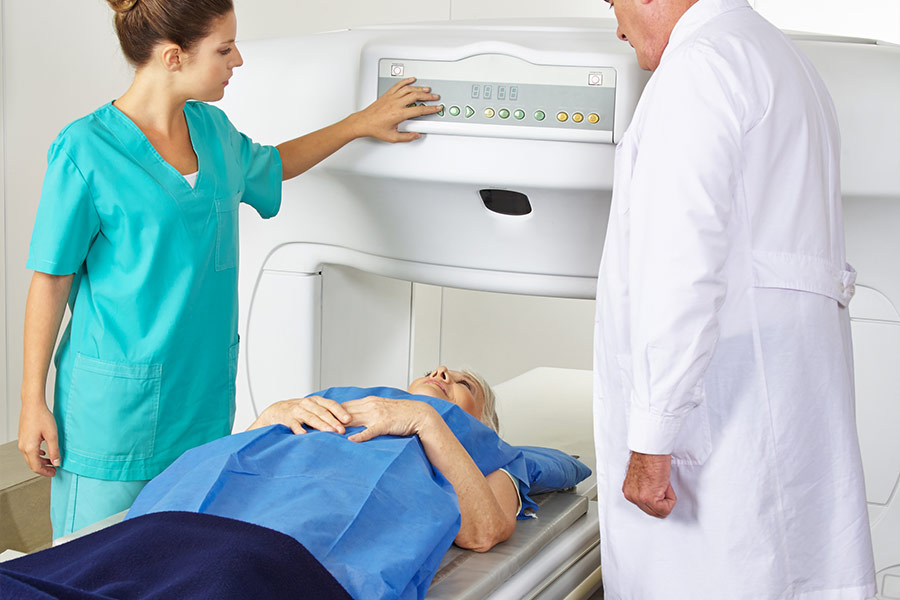 DEXA
Bone Density
DEXA, or dual energy X-ray absorption scan, most commonly referred to as a bone density scan, is a common technique used to measure bone density. A DEXA bone density scan is a completely painless procedure that is easily performed, and exposes the patient to a minimal amount of radiation. It is the only test that can diagnose osteoporosis.