ZP's multidisciplinary, noninvasive Cardiovascular Imaging program extends across Nassau and Suffolk Counties. We combine the treatment, education, and research expertise of multiple disciplines, and incorporates the use of a wide range of imaging types, including echocardiography, cardiac CT, cardiac MRI, nuclear cardiology, and ultrasound.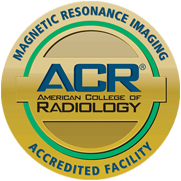 Our Cardiovascular Imaging team is dedicated to assessing the structure and function of the heart and surrounding vessels for successful management of all cardiac disorders. We work closely with our patients and their physicians to diagnose heart disease in its earliest stages for the best patient outcomes.
Coronary CT Angiography
Echocardiography
Cardiac MRI
Nuclear Stress Test
MR Angiography
CT Calcium Scoring
Nuclear Cardiac MUGA Scan
Vascular Ultrasound
Why Choose Zwanger Pesiri?
Zwanger-Pesiri Radiology brings world-class expertise to the Long Island community. Our subspecialty-trained radiologists are Board Certified by the American Board of Radiology with fellowship training in a variety of specialties. They are highly-skilled, highly-knowledgeable, and make patient care a priority. To learn more, contact us today.